Transfagarasan, the high road of mighty adventurous
03/06/2022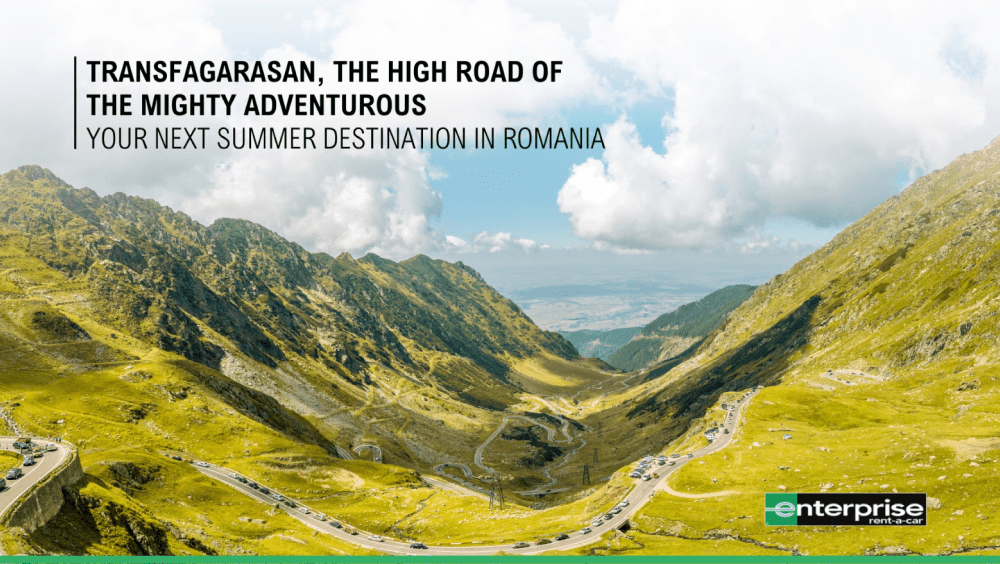 A brave heart is taken on a once-in-a-lifetime trip by a lively taste of freedom in the lap of nature.
Throughout history, civilization has developed its methods for building magnificent roads that meet comfort and safety standards for the enjoyment of mountain lovers and off-roaders from all over the world.
In awe – The Transfagarasan is a route that runs between the Fagaras mountains, starting in Bascov, Arges county, and ending in Cartisoara, Sibiu county.
The 152-kilometer circuit, which is part of DN 7 C, has 833 footbridges and 28 viaducts. The route reaches a maximum altitude of 2042 meters (in the region of the Balea tunnel), after passing over Transalpina, which reaches a maximum altitude of 2145 meters.
A compelling step back – Now, let's take a quick look at the road's construction history. Most of us are aware that Ceausescu, Romania's well-known communist leader, was the driving force behind the creation of a path across the Fagaras Mountains. Reality is that there were drawings and proposals for a road between the Fagaras mountains as early as 1960. The project was put on hold since the budget at the time couldn't sustain such a large investment, but it was reactivated with the completion of the Vidraru hydroelectric power plant. The construction began in December 1969, with engineers from the 1st Ramnicu Valcea Regiment in the south and the 52nd Alba Iulia Regiment in the north, joined by civilian laborers, who were enticed by a hefty wage.
Transfagarasan was officially opened on September 20, 1974, with Ceausescu in attendance. The road was then paved for four years, culminating in the completion of the route as we know it today in 1980.
Touristic attractions – The region's vigorous economic development has been aided by Transfagarasan's beauty and uniqueness. The most well-developed tourist spots, such as the Vidraru Dam and Lake, Balea Lac, Balea Cascada, Cumpana, Valea cu Pesti, and, more recently, the Molivisu resort, are also the most well-known, contributing to a remarkable, spirit-lifting journey.
A well-deserved fame – Transfagarasan continues to pique the interest of people from all over the world, and several international newspapers have named it the most beautiful road on the planet.
If your heart is already there, put your head to work and plan the ideal summer getaway. (Transfagarasan is available for access from June 15th this year – 2022). We've got you covered with the ideal vehicle.
Enterprise is available in over 9500 foreign locations, which you can find by using this link. We'll be waiting for you on our website, if you want to rent a car, and if you sign up for our newsletter you'll get a 25% discount on your first rental.
You can make a travel recommendation on our Facebook, Instagram, or LinkedIn pages at any time.